ViVO Qualcomm 5V/2A or 9V/2A 'BK0720' Fast Travel Adaptor With Fast Charging Micro USB Data Sync Cable Set
Price list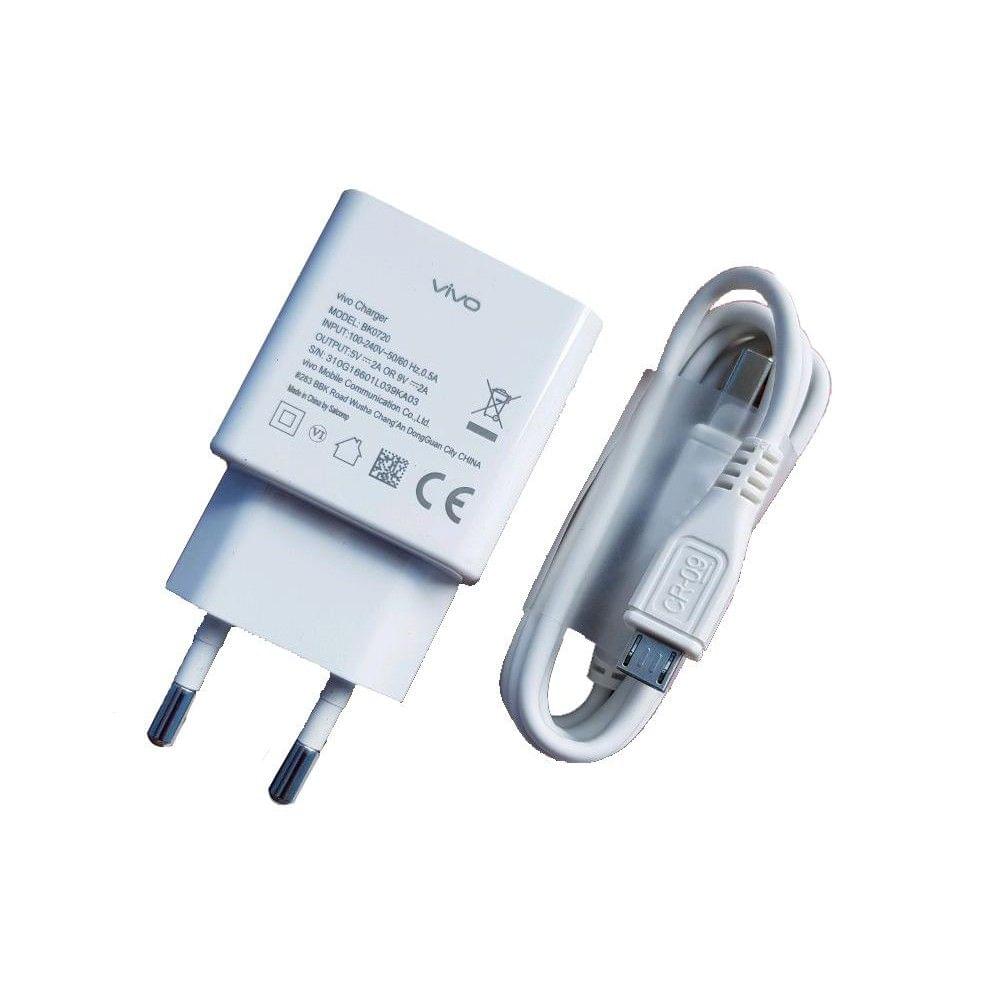 ViVO Qualcomm 5V/2A or 9V/2A 'BK0720' Fast Travel Adaptor With Fast Charging Micro USB Data Sync Cable Set
---
Related Products
Brand : ViVO
Model : BK0720
Cable Type : Micro USB
100% Genuine product
Qualcomm quick charge technology exclusive adapter
Fast charge your smartphones and tablets without decreasing your batterys lifespan
Auto Detects the connected device and charges it at the fastest speed of the device.
Input voltage for wall charging : 100-240V AC, 50/60Hz, 0.5A
Output voltage for wall charging : 5V/2A or 9V/2A
Fast charging cable 5V/4A
Durable and more flexible cable
Get built-in protection from power surges, extreme heat, and other dangers
Compatible with any Android mobile devices. Charges your mobile devices simultaneously at maximum charging speed
Space grade safety guarantee
Short Circuit Protection
Comes with retail pack box
Weight : 100g
Cable Length : 1m
Made in china
1 Month replacement warranty
Warranty will not be applicable if any physical damage is found (Accidents, lightning, water, fire, voltage fluctuations or any cause)
This warranty is not transferable
Compatible Models: For all ViVO phones with micro USB slot
Comes with retail pack/

What's in the box :

1* ViVO Qualcomm 5V/2A or 9V/2A 'BK0720' Genuine Fast Travel Adaptor, 1* ViVO Fast Charging Micro USB Data Sync Cable
ViVO VOOC Original Fast travel adapter with good design, perfect charging, high efficiency and low energy consumption. Easy to take away, ideal for travel and home use. Perfect charger with 5V/4A power output ensures your device gets enough power and receives quick charging time. The durable cable comes with corrosion-resistant connectors, which allow it to be connected and disconnected over and over again without signal loss.
Precautions :
1) Do not place this product in a liquid environment or in a high humidity environment.
2) Do not drop,squeeze or throw this product to avoid damage to this product.
3) Do not allow children play with this product, to avoid the risk of entanglement, swallowing, etc.
4) Do not attempt to open this product without permission.
5) If you do not use this product for a long ime, please put it in a dry and cool place.
Valid reasons to return an item
If the Delivered Product is damaged/defective (physically damaged or broken)
If the Delivered Product is incorrect / incomplete (missing product or wrong product/ different from the product presented on website)